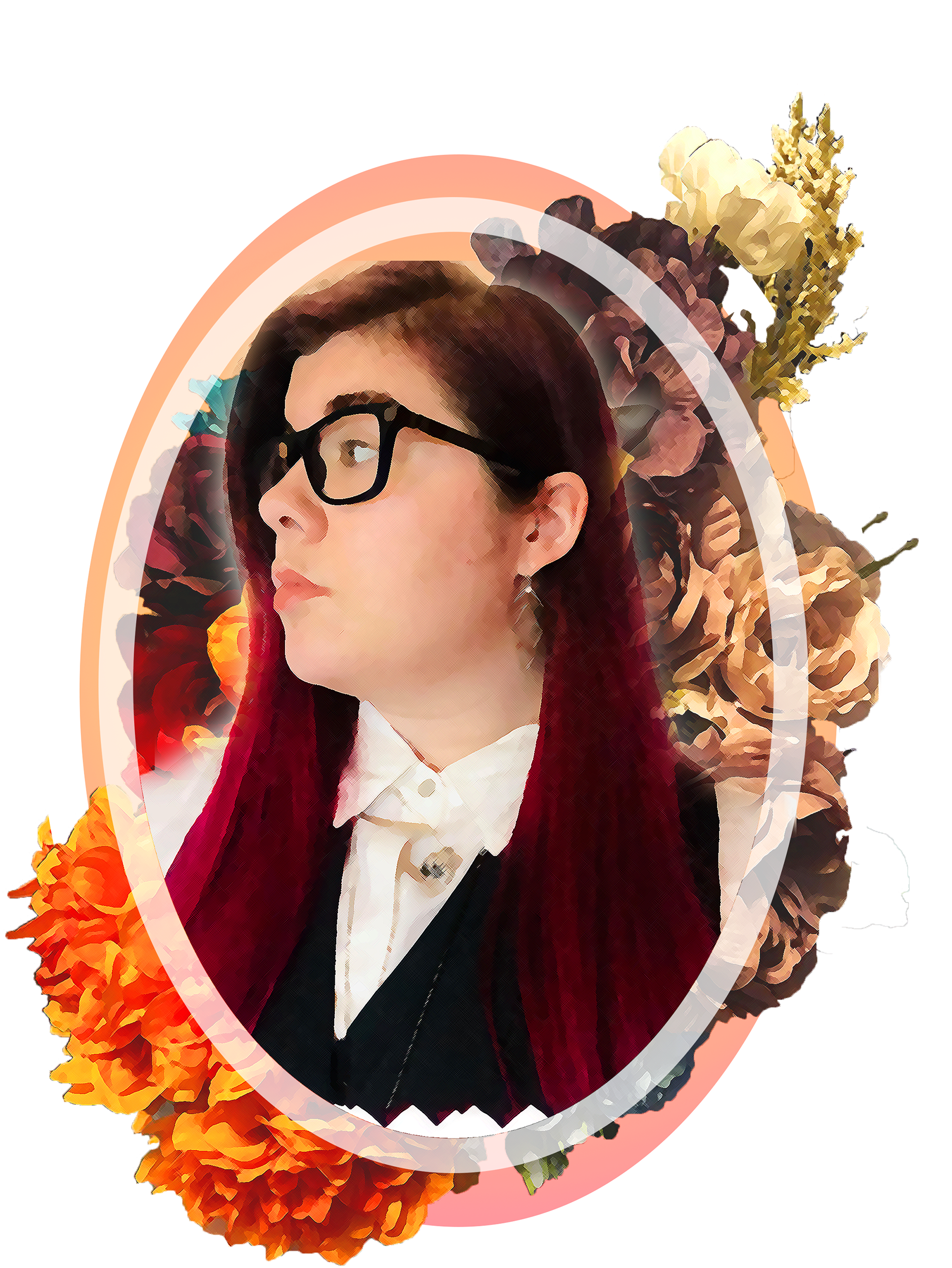 Hello! 
My name is Meagan Couture, better known online as CoralineDesigns [or CoralineDark if know my Gamer Persona!]. I am a graduate of Stony Brook University of New York as a Music major, Computer Science/Digital Art double minor, giving me a history in performance, composition, writing, analysis, digital art, graphic design, and coding. Currently, I am pursuing my Masters of Fine Arts in Games and Interactive Media at American University in DC. 
I am a startup freelancer in the realms of graphic design and digital painting and I work under my own personal brand - CoralineDesigns. Using this name, I create original videos on YouTube, work in commissions, design original works, and stream my process on Twitch where I have a small following. If you are interested in commissioning me in any of my different art styles, please contact me either through this portfolio or using the social media links below!
Alongside my work as CoralineDesigns, I am also a Cofounder of the startup independent film company Deblias Sisters' Productions, for which CoralineDesigns acts as an affiliate. As CoralineDesigns, I work through them as their main graphic designer, creating their logo, banner, promotional art, movie poster, and tier rewards. Our most recent project - Mary Alice: Chapter One, went on to receive recognition as a finalist in the New York Movie Awards! 
As a final aside, if you'd like to see how I grew my skills over the years with my history of character designs, digital paintings, and photos as CoralineDark, consider taking a look at my archive of old works and hobby pieces, if for nothing else than a bit of fun!
https://www.deviantart.com/coraline-dark
Thank you for looking through my portfolio! I hope you see somethings that interest you!