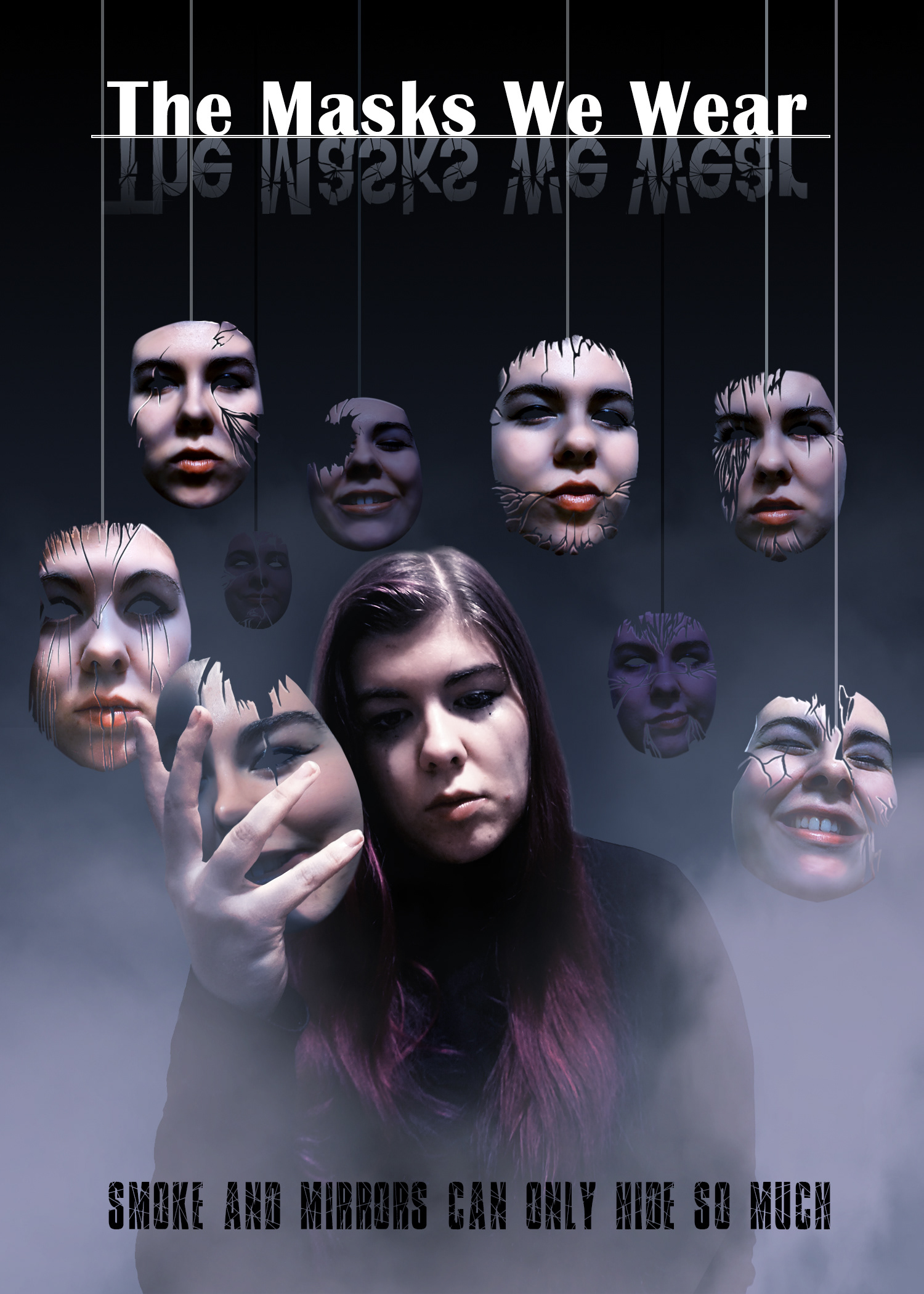 All assets are original designs created by me using my likeness, with the exception of a blue smoke image found in the title text, attribution below, and the music which was created by my father, Marc Couture. You can find more work by him by following the link Below to his ReverbNation page. Please give him a listen and help me spread some appreciation for my papa! 

This same asset is used here as the background.
Programs used in this project include Adobe Photoshop, Adobe After Effects, and Adobe Premier Pro.